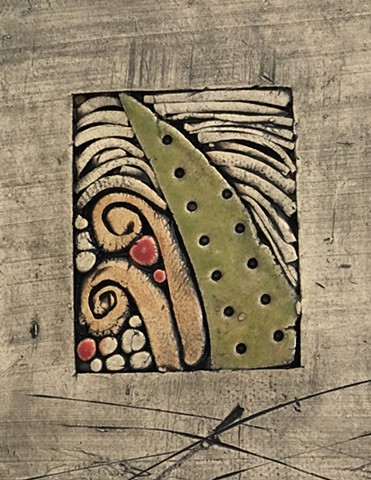 TWIG Clay
Donna Spencer
Over the years I have learned one thing, actually I have learned many things,but this applies to life in general and to art specifically—never take yourself too seriously and never believe your own hype; it will save you a lot of grief and strife.
I credit Series at RDC for introducing me to exceptional artists and craftsmen who eagerly shared their knowledge and encouraged me. Ken Flett, Crys Harse, Sandra Dolph, Gale Woodhouse and Linda Chow opened my eyes to what is possible in the visual arts.
And my deepest thanks go to Trudy Golley (RCA), head of Ceramics at Red Deer College for her guidance, patience, expertise and friendship. Trudy introduced me to clay and opened a world that continues to fascinate and challenge me every day.
Joanna Bird said, "...making has to come from the heart--you have to find your own voice and learn how to sing your own song." I am trying to learn to sing in the key of "clay."