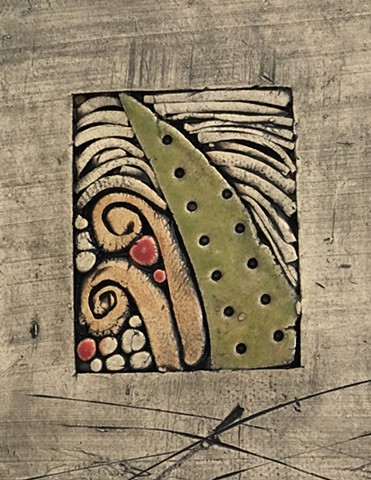 TWIG Clay
Donna Spencer
Over the years I have learned one thing, actually I have learned many things,but this applies to life in general and to art specifically—never take yourself too seriously and never believe your own hype; it will save you a lot of grief and strife. That being said, here are some things I know to be true: art is important to everyone in your community; art adds substance to your life; it makes your eyes and brain and heart work together to give you an experience unlike any other; art is vital to the survival of all communities, whether they are small towns or sprawling cities. To that end, I believe it is the responsibility of all artists to promote art—your own (for obvious reasons) and the art of others.
I credit Series at RDC for introducing me to exceptional artists and craftsmen who eagerly shared their knowledge and encouraged me. Ken Flett, Crys Harse, Sandra Dolph, Gale Woodhouse and Linda Chow opened my eyes to what is possible in the visual arts.
I would be remiss if I did not express my deepest thanks to Trudy Golley (RCA), head of Ceramics at Red Deer College for her guidance, patience and expertise. Trudy introduced me to clay and opened a world that continues to fascinate and challenge me every day.
On possibly a more appropriate note (to let you know how I measure up academically), after finishing my BA in English and History (University of Calgary) I completed the Visual Arts Diploma at Red Deer College. And if all goes according to plan, I will complete my Bachelor of Fine Arts (Thompson Rivers University) in 2019.